The creatively named Ladies Trophy was awarded to Sarah Smithson and this accolade is given to the Lady Marshal of the Year. Sarah is a Specialist Marshal and regularly performs the role of Pits & Start Line. Previous recipients of note are Betty Wolfenden in 1985 and Margaret Simpson in 1987 (who this year was deserved recipient of the BMMC Barrie Williams Trophy - the BMMCs longest standing award).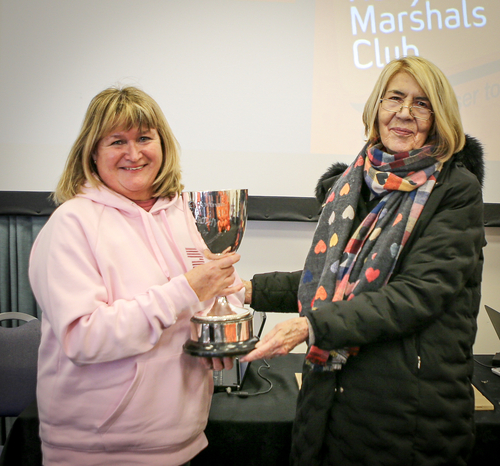 The Phillips Trophy, named after a former committee member, was awarded to Shaun Miller. The trophy is awarded to the Marshal of the Year. Previous recipients of note include BARC NW chairman Ray Sumner in 1982, Richard Fraser in 1984 and Rescue Chief Colin Whitter in 1987. Shaun is a dedicated and valued member of the BARC NW Rescue Crew. As a member of the Fire Service, Shaun has a wealth of experience to bring to the Rescue Unit and has dedicated much of his time to raising the standard of training. Shaun was instrumental in sourcing the latest BARC NW Rescue Unit and designing the layout for the coachbuilders.
The Jock Sinclair Trophy is awarded for off-Circuit Performance. It is named after former Chairman Jock Sinclair from 1959, who had a motor business in Southport. Previous recipients of note include, former secretary of the region, Wilf Cockbain in 1984 and Ray Sumner in 1989. The 2021 recipient was Dennis Bryan who is a regular member of the Fire Crew at Oulton Park. Dennis is highly regarded and arranges the manning of the Oulton Park crew.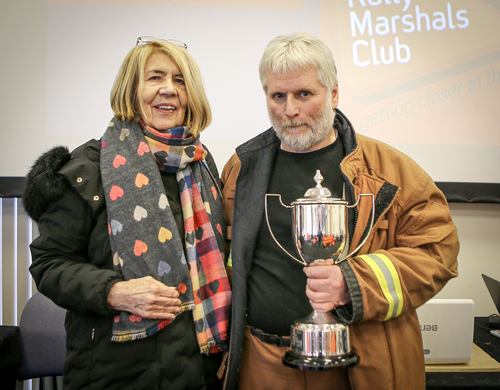 The New Year Trophy, in memory of Richard Fraser, was initiated in 2013 on Dick's passing. It is called New Year as it was an old trophy which was already engraved and Richard Fraser's name was added to it. Dick Fraser a very well respected observer who had been a North West centre committee member and officiated for both HQ and centre meetings. Awarded to an up and coming Post Chief. First awarded in 2013 to Steve Milward, this year's recipient is Ian Buckley who has been marshalling since 2008. Ian enjoys mixing his marshalling between Post Chief duties, flagging and as a member of BARC NW Rescue.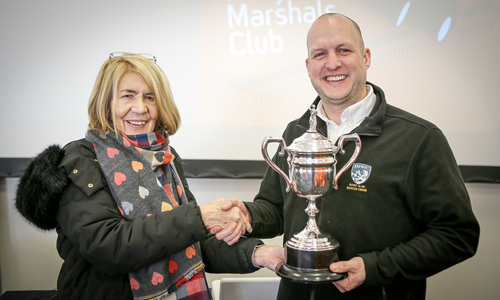 The final gong awarded was the Regent Trophy, Best Non-Centre Member, which is now given to someone who has given long service to the centre. This year it was awarded to Mike Hodgson who is a Post Chief who regularly volunteers at Oulton Park and and Croft Circuit. Trophy given by Regent Oils, one time sponsor for the centre.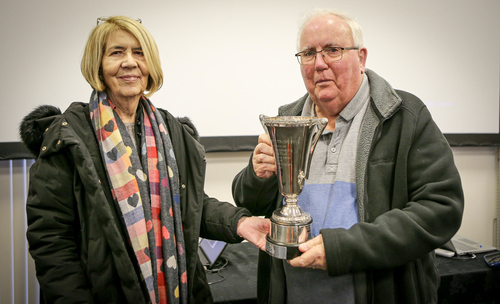 If you want to be in with a chance of winning a trophy in 2022, then head over to the officials section of our website for more information about this incredibly rewarding hobby.